The Law Society coordinates an inter-school Mock Trial Competition each year for students enrolled in Years 10, 11 and 12.
What is the Mock Trial Competition?
A mock trial is a simulated court case in which teams contest a fictitious legal matter presented in the Western Australia court system. The cases are presented by two teams – a prosecution/plaintiff team and a defence/defendant team – made up of students playing the roles of barristers, solicitors, witnesses and court officials.
The Mock Trial Competition provides an enjoyable, dynamic way of introducing students to the law. It provides students with an opportunity to learn valuable skills in research and in the development and presentation of a persuasive argument.
The Mock Trial Competition is endorsed by School Curriculum and Standards (within the WA Department of Education) as a Provider-developed program.
The competition is open to students enrolled in Years 10, 11 and 12 who are not older than 18 years of age as at 31 December of the year of the competition.
A team must consist of no fewer than eight students and no more than 12. Students take the following roles:
two barristers
two witnesses
one instructing solicitor
one court orderly or judge's associate/magistrate's clerk
up to six reserves (maximum). Minimum of two reserves must attend coaching sessions
Schools may enter more than one team, however no student shall be included in more than one team and students may not change between teams.
There is a registration fee for each team. Schools may enter more than one team, up to a suggested maximum of five teams.
Mock trials take place at the Supreme Court of Western Australia, Stirling Gardens, Barrack Street, Perth and if required, at the Mandurah Courthouse. The Grand Final is held at the Supreme Court of Western Australia.
All trials begin promptly at 5.30pm. Each trial takes no more than two and a half hours.
Teams are provided with a comprehensive competition manual that details the mock trial rules, procedures, dates and the skills that are assessed in each mock trial.
There are seven rounds involved in the competition. The first three rounds work as a round robin and allow each team to go up against teams from three other schools in a random draw. These rounds are held during semester one (the Standard Level Endorsed Programme). At the conclusion of the first three rounds the 16 top scoring teams progress to the elimination rounds on a knock-out basis in semester two (the Advanced Level Endorsed Programme), until two teams remain to contest the Grand Final.
Lawyers and law students volunteer their time to act as judges or coaches. For impartiality, no-one should be both a judge and coach in the same year. The Law Society will try to match each school with a volunteer who will assist the facilitating teacher to coach the students on court procedure, court etiquette and the way to present the case.
Judges award points based on: understanding of the case, knowledge of court procedure and presentation.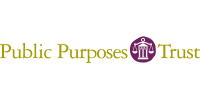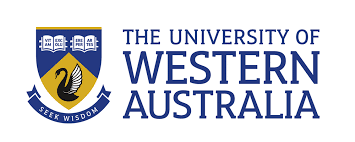 Interested in becoming a member?